Training Seasonal Workers About Food Safety
Prevent Foodborne Illness Outbreaks
Yesterday I picked up my phone to check a news item I had been notified about and found that one of my favorite places to eat, and being a franchise, they had recalled a number of their lunch items due to contamination issues in 10 states. Immediately we went to the CDC reports and found it was true. Of course my mind was reeling wondering exactly what the issue was. Was it a supply issue, or even worse was it do to contamination in the kitchen where the items had been prepared and then distributed from? Long story short they are working that out but what I found out left me disappointed and I realized no one company, distribution center or farm is immune from contamination. After a lengthy review of the last years recalls previously listed by various companies, I realized it could even be ground water used to keep items alive.
Wow, it's really bad out there and as a business who provides food to the public, we often forget that we are one employee seasonal or not, away from causing a foodborne illness outbreak at our restaurants. Since we sell all manner of foodservice and restaurant equipment, janitorial supplies, cleaning products, and germ killing solutions are just as critical as any equipment you may purchase for your dining patrons.
Food For Thought
Now that summer is here, temperatures rise and seasonal employees may be hired, and every reataurant kitchen managers and owners must come to terms with the reality that things can get dicey if you don't train your work staff carefully.
The latest statistics from the Bureau of Labor Statistics identified by Restaurant Industry News tell us that restaurants will employ about one-third of all working teenagers in the United States. Many of these continue part time to keep positive cash flow coming in. For many, this is their first job experience so training is essential to their success. In addition, our industry boosts seasonal employment, especially during the summer. Depending on what state or city code you are required to fulfill, not every new hire is required to complete a food handling course and be licensed to serve in that capacity. If that is case, it's still your responsibilty to initiate ongoing training of your own.
Of course with the transient nature of seasonal employment, this is one reason why providing proper training is integral to maintaining a safe space for customers to dine in, and it doesn't matter what the venue is. Even movie theaters, street food vendors, and kiosks in malls are not immune from safe food handling. So, keeping this in mind, here are a few tips to keep everyone from your customers to the management to your staff very healthy and happy about peace of mind as it relates to food consumed in a place of business, institution, hospital and/or school.
The absolute first number one is "Train, train and retrain, even offer re-training to remind". When hiring a new employee, whether he or she is a seasonal, part-time or full-time staff member, it is your responsibility to make sure you reinforce food-safety training multiple times. Like most hospitals and security emergency and crisis events require regular training events to stay sharp. We encourage that all foodservice industry professional retrain all employees periodically. Most especially if you notice tasks performed inappropriately. Organization is key when it comes to making sure all employees receive appropriate training for their job function.
Next, it is possible to create a training matrix that identifies job function, training required and whether or not the employee has received that training. If you have a subscription based solution, paperwork is critical in identifying your city or state requirements, or even in some cases federally mandated documentation can prevent missing getting anyone trained improperly.
The first way to make that happen is to train seasonal workers the same as full-time staff. Just because some employees work seasonally doesn't mean they shouldn't receive the necessary training to perform their jobs properly. Documentation secures their having a clear picture of expectations in food safety. By making sure everyone knows which tasks and training are critical for each job function and have the right number of employees working each shift to perform only the tasks they're trained to do, management and staff meet requirements and have peace of mind all unsafe food conditions are met.
In large franchise situations with employees who handle food, their franchise manuals require cross training to enable performance if staff can't work due to illness, vacation, or have days off. Remember it is the managers job to keep up with who knows how to do what. Proper cross training eliminates this if you have a program in place to provide ongoing food safety protocol training. If staffers aren't cross-trained to perform multiple duties, and remember to not give them tasks they can't handle. For example, at lunch rush, don't turn your cashier into a food-prep employee if it's a new hire or they are not required to take food service training classes to cashier...
Best accepted foodservice and industry practices will always work. You can teach every employee these general best practices. All food handlers should know the basics of food-safety training, and be sure the training is not limited to only one aspect like preventing food contamination only. Effective training means you must cover all the bases.
The most simple tip for food safety may be proper handwashing and hand care. Once everyone understands and performs proper handwashing and hand care, next comes being knowledgeable in the appropriate use of single-use gloves, keeping a great practice of personal hygiene. Critical information is required so all employees and management know policies for and report potential health issues.
If you are new to the foodservice industry and have not been trained in food safety and food handling, check out online about food safety practices for the restaurant industry at one or both of these fine companies. FoodSafetyFocus and ServSafe are some that are well versed in proper food handling. If you are a franchise, these protocols for day to day operations are or should be provided in the company manuals. Remember training staff and reinforcing cleaning and sanitizing practices can prevent foodborne illness and protect guests. This is always a good thing.
State Of The Art Manufacturers
Atosa - A Leading Manufacturing Company
Restaurant Megastore is interested in providing you our customers education, quality products, and planning for the challenges you face as owners of food service industry locations in the cities you serve. Looking forward for you and your needs is one of the most important jobs we do. In addition, our speciality here at Restaurant Megastore is the acquisition of all manner of restaurant equipment, both new and used, as well as all types of equipment lines in the equipment and supplies areas of the food service industry. Buy offering many lines of products for purchase, and then make them available for your purchase here on this website, Restaurant Megastore offers you the latest State Of The Art Manufacturers which are located here in North America, the USA, and around the world for all your restaurant needs at wholesale pricing.
Currently as of today, there are over 20 brands listed for sale on this MegaStore website, each offering you the quality restaurant equipment necessary to operate your business. We are a speciality company in that our pleasure is to serve you with the best of the best in all the restaurant equipment, new products, and enviornmentally friendly equipment and supplies that can save you money starting with installation and purchase. This is an amazing opportunity for you to consider Restaurant Megastore to help you determine your current and future food service needs. Let us begin with a company called Atosa. Additional brands of Cookrite, Mxrite, and Prepal, Atosa can help you in your current setting make your numbers and begin saving money in your business.
Who is Atosa? Please click the video below and learn about this valuable manufacturers resource.
Now that you have seen a quick glimpse of one of our nations leading manufacturers, let us here at Restaurant MegaStore tell you more about Atosa, and why we carry these lines. Only the best for you our customers. We invite you to go to some of the current Atosa refrigeration products available for immediate purchase here on our Restaurant MegaStore website by clicking here.
Atosa Lines Carried:
Refrigeration Units
Food Preparation Equipment
Gas Equipment Units
Convection Ovens
Sinks & Tables
Electric Steam Tables
And More!
Dedication to the creation of new products, Atosa is currently making sure we continue development of more quality products for our customers. Stay tuned to Restaurant Megastore to see the results of all your hard word as we make those new products available in the near future. It is understood that Atosa is constantly working on expanding all their restaurant lines to meet the growing demands in the food service industry.
Atosa restaurant equipment, supplies and merchandise are all environmentally safe, utilizing CFC-Free refrigerants in both refrigerators and freezers. In addition to the food service industry, Atosa markets worldwide to businesses whose cooling requirements are very demanding, such as: schools, hotels, restaurants, markets and many other commercial institutions. The Atosa brand and their reputation on service, quality and price is well known in the industry!
Refrigeration, Gas equipment and Smallwares are a perfect blend of eye-pleasing aesthetics with functionality and style. Quality Atosa kitchen products and restaurant equipment and supplies will make your kitchen stand out above the rest. The mission at Atosa is to help you visualize, create and maintain a beautiful yet efficient commercial kitchens by manufacturing quality products. This is in perfect keeping with Restaurant Megastores desire to bring you our clients the best the manufacturers have to offer.
Over the past several years, Atosa has made substantial investments in new state-of-the-art equipment, including our Salvagnini Automatic bending machine, an Armada CNC punching machine, and other equipment to ensure that every Atosa Refrigerator exceeds the highest quality standards. Atosa has introduced the international advanced technologies from Italy, Japan, and Germany. Every stage of the manufacturing process, including engineering, design, and fabrication, is done in-house by our qualified and experienced personnel.
At Atosa, you may see that they are dedicated to designing and producing professional grade stainless steel food pans, chafing dishes, food warmers, and beverage dispensers as well as similar lines for catering equipment. Keep in mind the people that use Atosa products on a day-to-day basis in order to create products that have real value and can help make your operation run smoother, more efficiently, more effectively. It is the goal of Atosa to give you exactly what you need in your professional kitchen. To meet their customers immediate needs, Atosa does extensibly test all equipment prior to shipment which include computer refrigerant charging and vacuum leak decay checks, helium leak detection, vibration noise level, visual examination and a temperature analysis.
Atosa is also very proud to announce the introduction of a completen gas line. Using the latest technologies, Atosa has developed new Gas equipment for a broad line of products that include hot plates, radiant broilers, char-rock broilers, deep fryers, manual griddles, and stock pot stoves. Offering both natural gas and L.P gas, and world class manufacturing facilities, highly skilled employees, combined with innovative manufacturing procedures, you may have peace of mind with your purchase of Atosa products. As our customer, you may count on top quality products at economical prices.
Remember this difinitive brand when doing your research for the future. Our qualified staff here at Restaurant Mega Store can assist you in so many ways in making sure you are educated about leading manufacturers options that will best be suited to your current food service needs. Return to this website frequently and find out more about the latest new products and supplies for your kitchens. We are very interested in you being successful in serving your patrons. If you are successful, we will be too.
Looking for quality food service equipment, restaurant equipment, used restaurant, or restaurant supplies? Restaurant MegaStore is your complete solution. Call 972-579-4612 and speak with a qualified food service representative for all your commercial kitchen needs. Serving Dallas, Ft. Worth, Irving, the entire state of Texas, and the USA for all your kitchen prep and catering needs.
Call the Best and find out how Restaurant MegaStore can assist today. Call the Restaurant Megastore Helpline for finding out about selling your equipment, purchasing new or used restaurant equipment, expressing concerns, answering product questions, or anything else you may need to know about. We are here to serve you.
Consider Purchasing Winco Products
A Leading Industry Manufacturer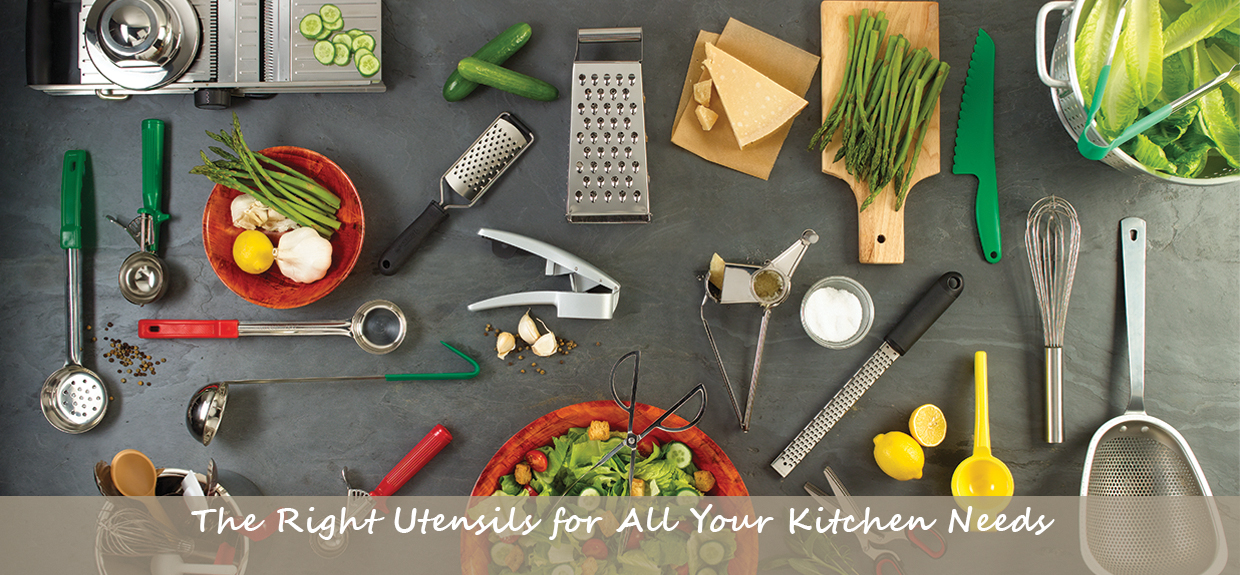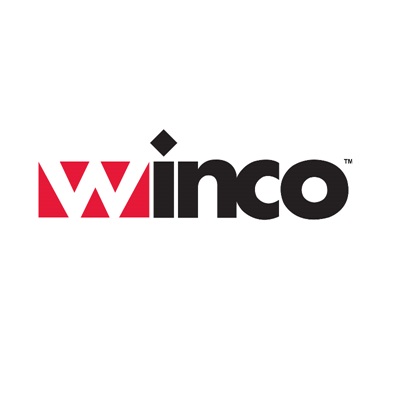 Restaurant MegaStore is very proud to serve the restaurant industry with new and preowned and used food service industry equipment, new products and supplies which will meet all your current and future restaurant and kitchen needs. Restaurant MegaStore carries a large inventory of restaurant supplies, restaurant equipment at wholesale prices, and specializes in the Nations leading manufacturers of those fine products we sell. New & Used Restaurant Equipment and Supplies is our speciality, and with over 25 years experience in the food service industry, our job is to make sure you have the quality restaurant equipment, supplies and products you need to maximize profits both now and in the future.
Our goal is to educate you our clients with the best restaurant equipment out there and make it available to you here on this website, and through our showroom in Irving. Here at Restaurant MegaStore, we provide restaurant equipment and supplies to the foodservice industry and individual customers nationwide at wholesale pricing. If you will be building a new business, revamping your existing business, or stocking your dream kitchen, or replacing existing equipment, RestaurantMEGASTORE.com offers to you a wide selection of rfoodservice equipment and supplies for every budget and concept.
You will find many quality products by our Nation's leading manufacturing companies here on the Restaurant MegaStore website. For your convenience, this article can provide you with more information about the products available for purchase. One of these is Winco Foodservice Supplies and Equipment. Winco Foodservice delivers Uncompromised Quality, Dedicated Service to the food service community, and due to their Competitive Pricing, enables us to sell you those products your restaurant needs.
Distinction in restaurant equipment and supplies means you can trust the best of the best here at Restaurant MegaStore. Quality industry standards means with the right staff, you will be successful in your quest to serve the community, business, institution, or commercial facility you currently service.
Restaurant MegaStore will help you evaluate all complete lines of professional quality restaurant equipment products; enable you to purchase or offer financing options, as well as help you and your kitchen manager, restaurant manager, or owners make the best decisions for all your restaurant equipment and supplies purchases. Let's take a look at the types of products at your fingertips for purchase from Winco.
Front Of The House
Dinnerware
Flatware & Steak Knives
Chafers & Buffet Service
Tabletop
Dining Service
Beverage Service
Display
Bar Supplies
Kitchen
Professional Cutlery
Professional Cookware
Steam Table Pans
Poly Pans & Food Storage
Bakeware
Pizza Supplies
Food Preparation
Kitchen Utensils
Apparel
Back Of The House
Janitorial
Shelving & Racks
Bussing & Transport
Equipment
Countertop Equipment
Who is Winco®?
Winco® has provided quality products for chefs, restauranteurs, and busy kitchens that enhance food preparation, cooking and dining experiences for operators and patrons alike since 1992. We have determined that the Winco foundation rests on the knowledge that as a smallware and equipment supplier, they can deliver quality food service products to you, they can partnership with you and your services, and thru joint strengths combine the Winco brand with passion for all aspects of foodservice and perform as an industry leader. It just doesn't get any better than this. Take a look at one of Winco Products an Acrylic Display Case for sake on our website by clicking here.
Winco® is best known for the ideal product mix, offering exactly what restaurant operators need from front to back of the house. With an ongoing product range, you can see that Winco® products are manufactured to meet the rigorous standards of foodservice establishments and bakeries. In turn, Restaurant MegaStore offers you reliable, high-quality products without inflated pricing. These products are on-spec for their application, and assure you quality control. Just like Restaurant MegaStore, Winco is committed to ensuring that their products meet and exceed all standards, while obtaining the value of logistics efficiencies, which are then passed on to you as one of our preferred customers.
Thank you for your interest in one of the quality manufacturers Restaurant MegaStore offers you to purchase for your food service business. It is our honor to serve you and the communities you represent in your business! We also love hearing from Restaurant Megastore customers. Please contact us about anything at all by completing the Contact Form here, calling us at 972-579-4612, or visiting our 45,000 sq. ft. showroom. We'll do everything we can to make your experience unforgettable. If you want to sell your equipment, please contact us right away using this form!